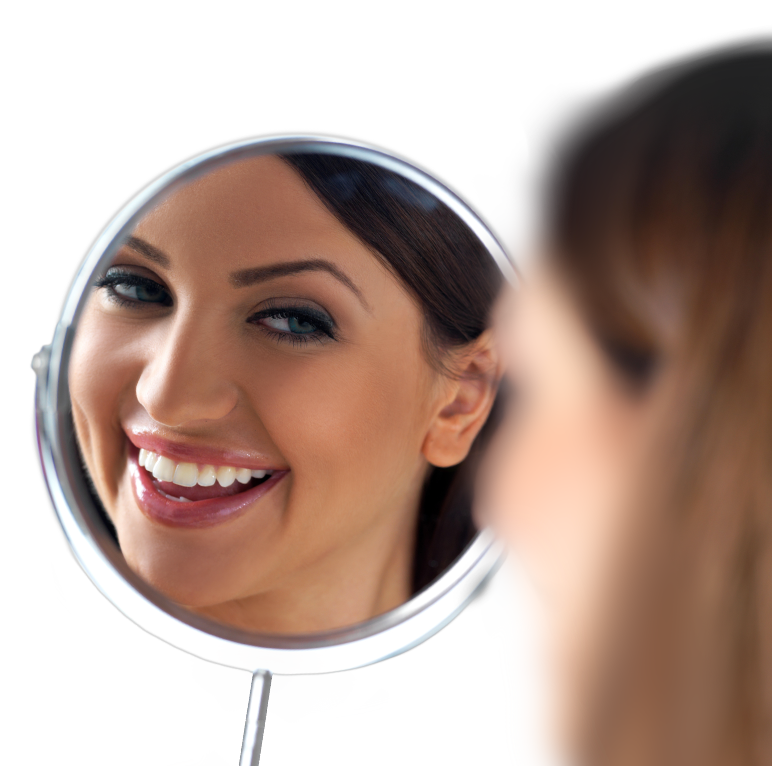 In some cases, a single cosmetic treatment is not enough to give you the smile you want.
To achieve your goals, Dr. Everett E. Heringer in Bismarck, ND, can plan a customized smile makeover combining several treatments.
What are the benefits of a smile makeover?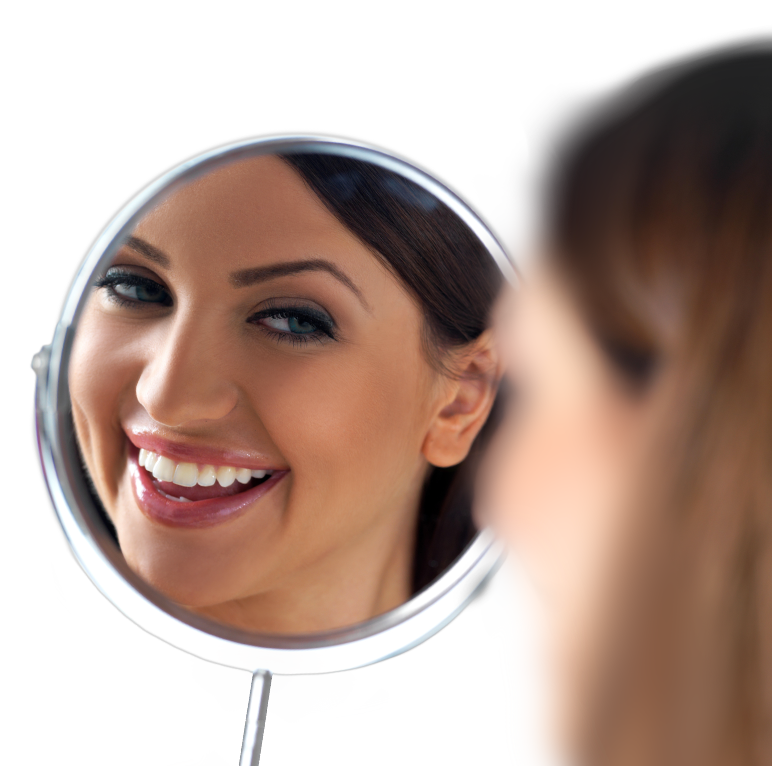 Restore Your Confidence
By correcting the dental imperfections that cause you to feel self-conscious, you can enjoy a renewed sense of confidence in your smile.
Fully Customized Treatment
Based on your concerns and goals, the doctor will combine several treatments to achieve the most flattering results.
You Have Control
Your treatment can be completed at a pace that accommodates your budget and schedule.
A smile makeover is a versatile solution...
Is it worthwhile to invest in cosmetic dentistry?
99.7% of people say a smile is a social asset.
74% of people believe a bad smile hurts careers.
What if I am not sure what I want?
Your Satisfaction Is the Priority
Not every patient can pinpoint exactly what they dislike about their smile. The primary purpose of a smile makeover is to design the smile of your dreams. Dr. Heringer can identify imperfections in your smile as well as the treatments needed to correct them. If you are unsure of why you are self-conscious of your smile, it is highly recommended that you bring in examples of smile characteristics you admire. Dr. Heringer can help you achieve the stunning smile you desire.
Is a smile makeover right for me?
Extent of Restorative Issues
If you have
issues such as broken, chipped, or missing teeth
, you may be better suited to a
full mouth reconstruction
.
Age
Since the teeth and jaw develop well into the teen years, patients should wait to undergo treatment until approved by the doctor.
Pregnancy
It is typically recommended that patients wait until after giving birth to undergo dental treatments.
But I am of afraid of even the most minor dental care...
A Gentle, Comfortable Treatment Experience

In addition to providing excellent dental work, Heringer Dentistry also offers a wide range of amenities to help patients have a relaxing and enjoyable experience. You can listen to music, view movies through high-tech goggles, and relax with warm blankets and supportive neck pillows. We gently administer local anesthesia to numb the treatment area for some procedures and provide sedation upon request to help you feel at ease. We also use lasers for many treatments, which can provide comfortable and precise enhancements.
How can these treatments improve my smile?
Does Dr. Heringer use any special tools?
Advanced Tools & Techniques
Are Used to Achieve the Best Results
Dr. Heringer uses the latest technology to create the best results. He is passionate about exploring new advancements in dentistry and implements these tools when he feels they are beneficial. He also uses detail-oriented techniques to complete each treatment to the highest standards and uses wax-ups to ensure that every aspect of your smile is refined to your preferences before the plan is finalized.
How can I maintain my new smile?
Keep Your Upgraded Smile
Looking Incredible
With the right care, you can expect your results to last for many years. Maintaining your smile involves:
Avoiding staining foods and beverages, such as red wine, coffee, and marinara sauce
Quitting smoking or use of tobacco products
Maintaining good oral hygiene
Avoiding biting your nails and using teeth as tools
Undergoing regular cleanings and exams
During your consultation, Dr. Heringer can answer any questions you may have about maintaining your beautiful smile.
Popular Smile Makeover Procedures
Dr. Heringer and his team of dental professionals are ready to help you transform your smile through a customized combination of cosmetic procedures. Some of our more popular smile makeover treatments include:
Gum Recontouring
Using state-of-the-art laser technology, Dr. Heringer can recontour the gum lines of people with "gummy" smiles. Laser gum lifting or recontouring is a procedure which removes excess tissue from the gum line, leaving a patient with a beautifully enhanced smile. Dr. Heringer uses a Waterlase® laser for this procedure, which provides a precise and pain-free treatment, followed by a very quick and comfortable healing process. With Dr. Heringer's feather-light touch and expertise with the laser, there is no anesthetic or numbing required with this procedure.
Porcelain Veneers
The appearance of teeth that are stained, chipped, cracked, and misshapen can often be improved with porcelain veneers. These thin and custom-made ceramic shells are bonded over the patient's natural teeth to transform their smiles. In our office, Dr. Heringer prefers to use daVinci Veneers™, as they provide beautiful, durable and natural-looking results.
Teeth Whitening
In just one appointment, Dr. Heringer can whiten and brighten a patient's smile using the Zoom!® WhiteSpeed in-office treatment. This procedure can lighten a patient's tooth color anywhere from three to eight shades whiter in just one sitting. Unlike other teeth bleaching systems, Zoom!® WhiteSpeed works well on sensitive teeth and provides beautiful, long-lasting results. We also offer a convenient take-home bleaching system for patients wishing to whiten their teeth in the comfort and privacy of their own homes.