Line Up! Treatment Options for a Jutted Tooth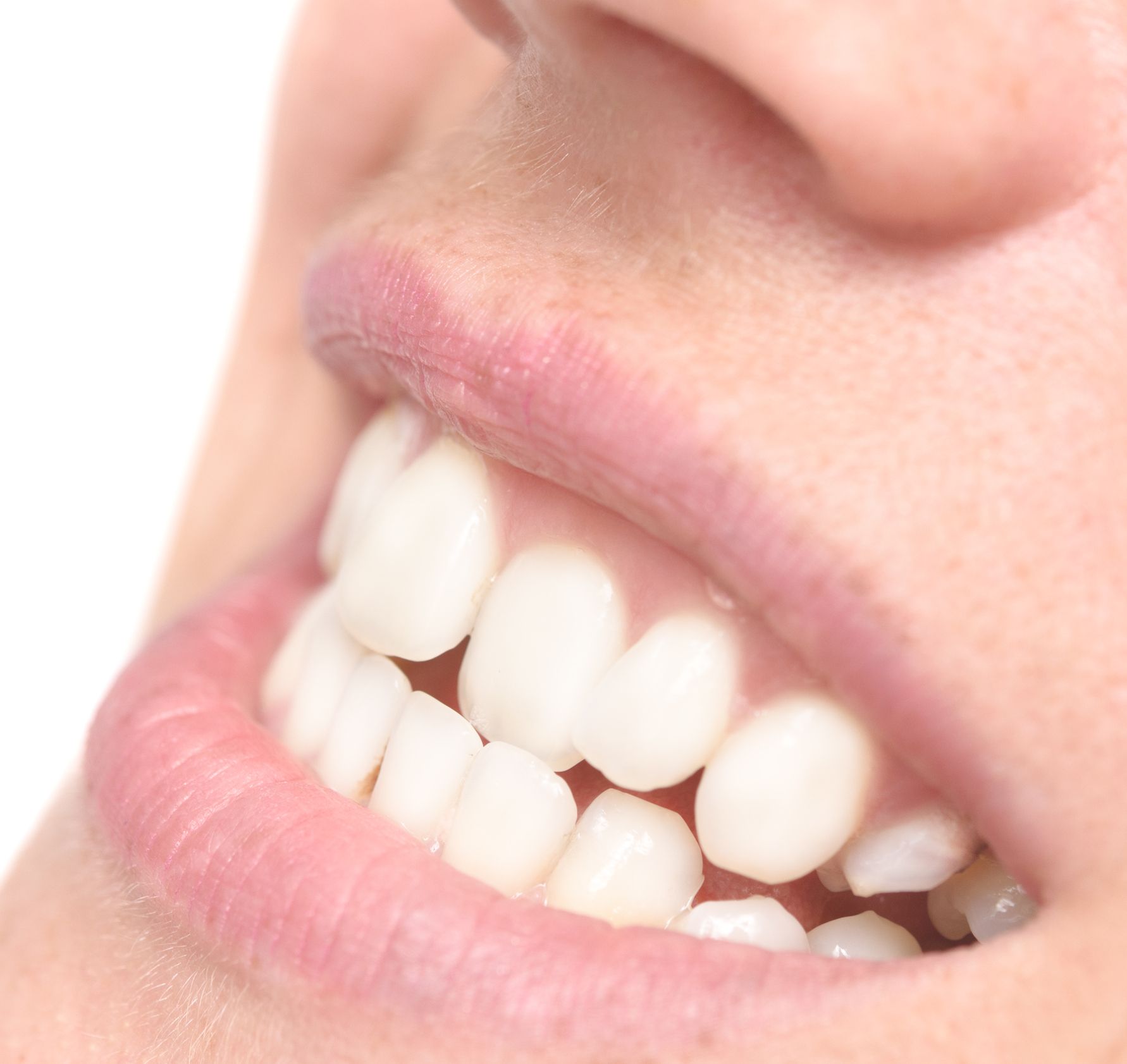 Sometimes, all it takes is a single misaligned tooth to detract from an otherwise flawless smile. A jutted tooth, or a tooth that protrudes out compared to the teeth that surround it, can draw undue attention to itself, making a smile look less healthy and youthful than it should. Fortunately, there are a number of cosmetic dentistry and restorative dentistry solutions that can be used to treat jutted teeth, and the most effective of these are available to the valued patients of Heringer Dentistry LLC.
If you are dissatisfied with the appearance of your smile due to the presence of one or more jutted teeth, Dr. Everett E. Heringer can provide you with a customized treatment plan that will help you achieve the straight, uniform teeth you desire. He will evaluate your teeth and discuss your treatment options for a jutted tooth during your consultation at his Bismarck, ND cosmetic, restorative, and general dentistry practice, helping you arrive at a course of treatment that is precisely suited to your unique needs and goals. Ultimately, you will emerge with a smile that looks radiant, healthy, and entirely natural.
If you would like to find out which treatment options can help you achieve the smile of your dreams, we encourage you to schedule your initial consultation with Dr. Everett E. Heringer at Heringer Dentistry LLC today.
How Does Dr. Heringer Treat Jutted Teeth?
There are several methods for treating jutted teeth. The method that is best suited to your case will depend on several factors, including the angle to which your tooth protrudes and your goals for treatment. Ultimately, Dr. Heringer will recommend the most conservative treatment plan that is likely to yield the best results.
Available treatments for jutted teeth include:
Porcelain veneers: In cases of minor to moderate jutting, a simple cosmetic procedure may be all that is necessary to conceal the protruding tooth. Porcelain veneers are shells that, once bonded to the front surfaces of cosmetically flawed teeth, correct such aesthetic imperfections as cracks, chips, and discoloration. They can also be used as a sort of "instant orthodontics," as is the case when they are used to correct a jutted tooth. By bonding veneers to the jutted tooth and adjacent teeth, Dr. Heringer can address flaws in shape, size, and orientation, creating the appearance of a straight, uniform row of teeth.
Porcelain crowns: In cases of more severe jutting, the tooth can be filed down and covered from the gum line up with a custom-crafted porcelain crown. A dental crown recreates the entire visible surface area of a tooth.
Six Month Smiles® Orthodontics: An alternative to traditional metal braces, the Six Month Smiles® system uses clear brackets and tooth-colored wire to guide the teeth into their optimal positions in the mouth. The average treatment time with Six Month Smiles® is, indeed, six months, but actual treatment time will depend on the degree of correction that is necessary.
Learn More about Treatment for a Jutted Tooth
To learn more about treatment for a jutted tooth, please contact Heringer Dentistry today.
Related to This