Cosmetic Treatment for a Twisted Tooth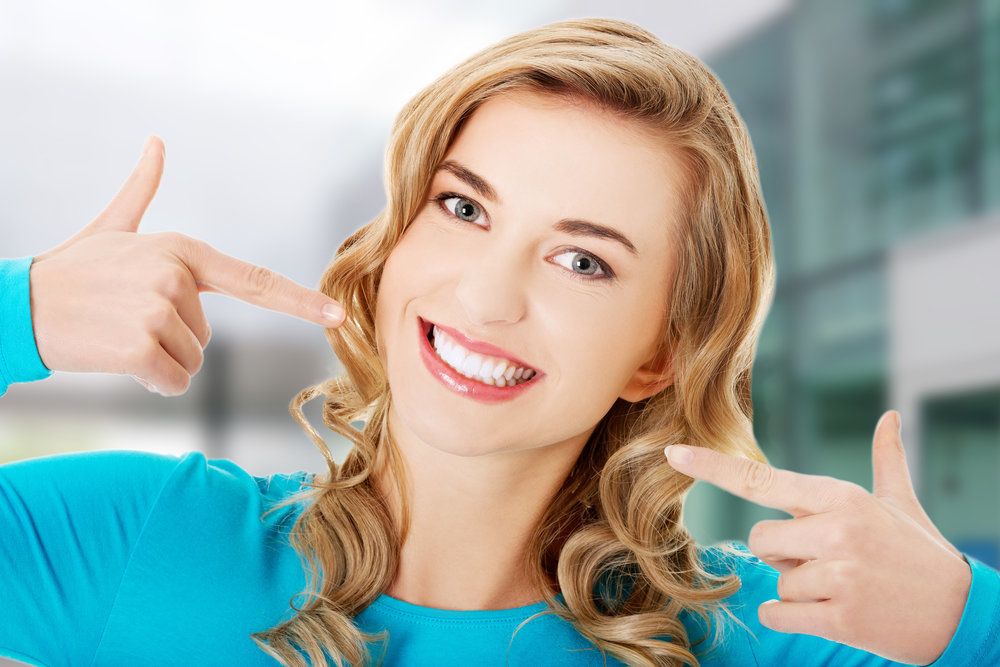 At Heringer Dentistry LLC, our experienced dental team strives to provide each patient with the healthy, beautiful smile they deserve. We offer a comprehensive range of cosmetic dentistry services that address aesthetic flaws and improve the appearance of the smile.
Even the smallest cosmetic blemish can seriously impact the smile, as it is imperfections that tend to garner the most attention. A twisted tooth is one example of a cosmetic flaw that is often minor, but greatly compromises the smile.
Dr. Everett E. Heringer and his dental team are happy to offer cosmetic treatment for a twisted tooth. By undergoing treatment for a twisted tooth, our Bismarck, ND patients can create a smile that looks more uniform, straight, and beautiful.
Porcelain Veneers
Porcelain veneers are one of the most versatile cosmetic dentistry treatments. Porcelain veneers are thin, shell-like fabrications that are bonded to the front surface of the teeth. Veneers conceal the natural teeth and provide patients with a smile that looks straight, white, and attractive.
Each set of porcelain veneers is custom-fabricated to the unique specifications of the patient. We take into account the size, shape, and color of the natural teeth, as well as the patient's facial features to ensure that the smile looks naturally beautiful, while remaining in balance with the face.
After the veneers have been crafted, we apply them to the teeth, which have been prepared by removing a small amount of tooth enamel. When in place, porcelain veneers hide the twisted tooth, so that the teeth look uniform and even.
Along with treating a twisted tooth, porcelain veneers can improve tooth color, and hide surface stains, chips, cracks, or fractures.
Cosmetic Orthodontics
Porcelain veneers greatly enhance the beauty of the smile, but they do not address the cause of imperfections. If a twisted tooth is the result of misalignment problems, it may be necessary to correct those issues so that further oral health problems do not develop.
Cosmetic orthodontic treatments that can correct the positon of the teeth to straighten a twisted tooth and improve oral functions. At our dental practice, we offer both Invisalign® and Six-Month Smiles®.
Invisalign® is a system that uses a series of clear, plastic aligners to shift the teeth into their proper position. This metal-free system is far more discreet than traditional braces. In fact, Invisalign® is often referred to as the invisible braces, because the aligners are so discreet.
Invisalign® offers patients a number of other benefits as well, including comfort, a lack of food restrictions during treatment, and the ability to remove the aligner trays for eating, brushing, and flossing.
Six-Month Smiles® uses a system of brackets and wires that is very similar to traditional braces. However, Six-Month Smiles® appliances are clear and smaller than traditional braces, so they do not impact the appearance of the smile the way traditional braces do.
Six-Month Smiles® also works quickly to address minor malocclusion problems, like a twisted tooth. As the name implies, most patients complete treatment in just six months.
Smile Makeover
If a twisted tooth is a patient's only cosmetic concern, one of the abovementioned treatment options should be ideal. Unfortunately, many patients experience multiple aesthetic flaws at once.
A smile makeover can improve the appearance of a twisted tooth and also correct other issues that are impacting the smile. Dr. Heringer personalizes each smile makeover by combining laser, cosmetic, and restorative dentistry treatments that could be beneficial to the patient's smile.
Contact Us
A twisted tooth should not get in the way of enjoying the beautiful smile you deserve. To learn more about the treatments for a twisted tooth offered at Dr. Everett E. Heringer's dental practice, contact us at your earliest convenience.
Related to This