Is Enamel Thickness a Factor for Veneer Candidacy?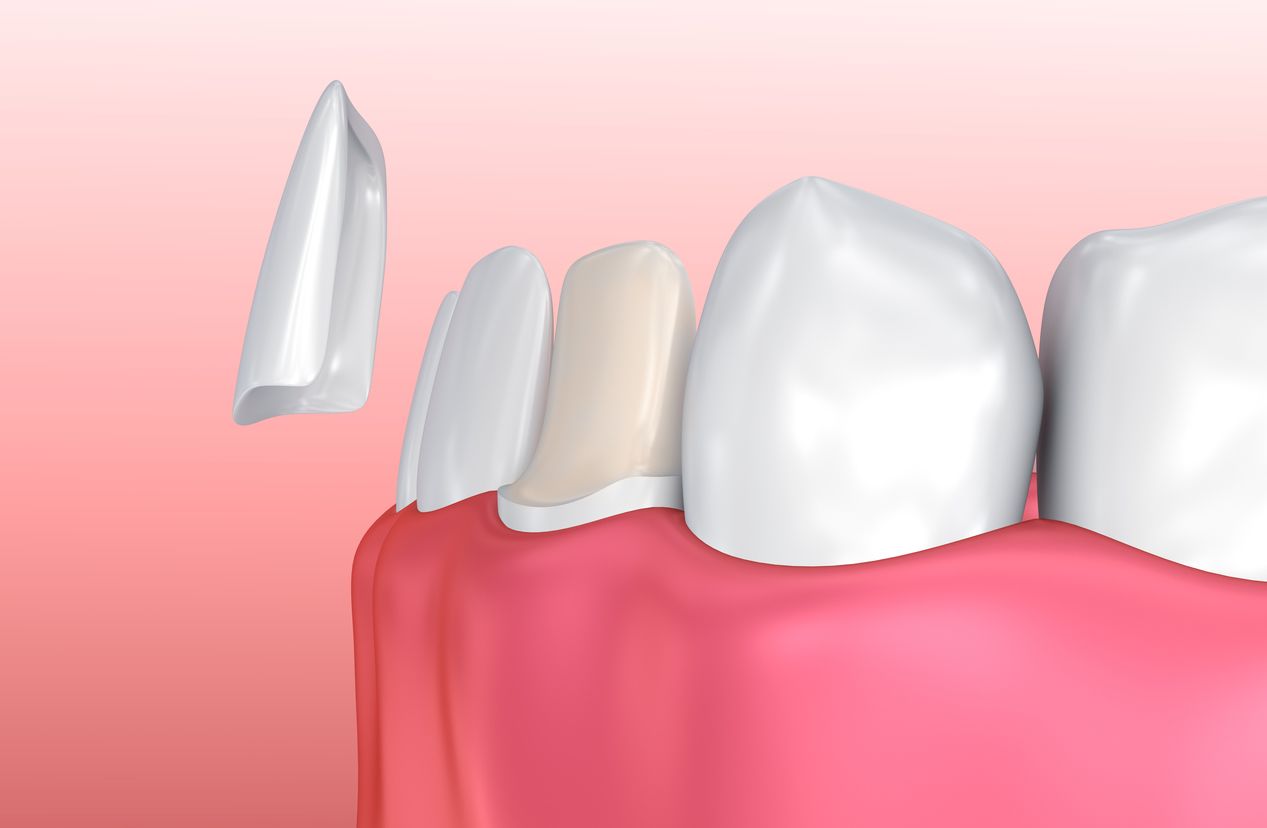 There are several factors that Dr. Everett Heringer will consider when determining if you are a good candidate for porcelain veneers. Porcelain veneers can address a wide range of cosmetic problems, but candidates must have healthy and sufficient enamel.
If you have chipped, worn, discolored, small, or misshapen teeth, Dr. Heringer can have you fitted with durable and beautiful porcelain veneers. The cosmetic treatment can have life-changing benefits for your personal and professional life. Read on to learn more about enamel thickness and porcelain veneers, and then contact our dental office serving Bismarck, ND, and Mandan, ND.
Why Does Enamel Thickness Matter?
Veneers are not simply plastered onto the front of your existing teeth. While some dental practices offer "no-prep" veneers, that approach doesn't always offer the best results. Many people are not even candidates for minimal-prep veneers because addressing cosmetic issues like malformed, crooked, or small teeth requires the removal of natural tooth structure.
This step is known as preparing a tooth, and it is critical to delivering natural-looking results. Porcelain veneers are incredibly thin (about the thickness of a fingernail). Even an ultra-thin shell would protrude if it were simply cemented onto the front of a tooth. To ensure that your veneers are flush with the surface of nearby teeth, Dr. Heringer will remove a thin layer of your enamel.
In order to be able to safely remove enamel, candidates should have a healthy amount of enamel remaining. Removing this small layer of tooth structure will be done with your comfort in mind.
Barriers to Veneer Candidacy
There are multiple reasons why you may not be a good candidate for porcelain veneers, although the majority of our patients are candidates for this treatment.
Teeth that are severely worn, decayed, or cracked may not be able to support a porcelain veneer. The underlying tooth structure needs to be healthy.
Before your veneer placement is scheduled, Dr. Heringer will examine your teeth. X-rays or imaging may also be used to determine how thick and healthy your enamel is.
What Are My Treatment Alternatives?
If you are not a good candidate for porcelain veneers, Dr. Heringer can recommend an alternative treatment. Two common alternative treatments include dental bonding and porcelain crowns.
Bonding consists of composite resin, which is the same material used in dental fillings. The material can be placed over your tooth to alter the color or shape of your tooth. Bonding placement is non-invasive and fully reversible.
Dental crowns completely encase a tooth in a protective cap. A crown may be a good option if your tooth has suffered trauma or extensive decay. Porcelain crowns are naturally looking and beautiful. The porcelain can be color-matched to blend in with the shade of your natural teeth.
Schedule Your Porcelain Veneer Treatment Today
Veneers offer dramatic cosmetic results. The majority of our patients are great candidates for the procedure. Dr. Heringer stays on the cutting edge of patient care and technology regarding cosmetic treatments. To schedule your cosmetic consultation, please contact our office online or call (701) 255-4850.
Related to This