Modern orthodontic treatment can straighten your smile more quickly and comfortably than ever before.
By using advanced clear aligners, you can straighten your teeth without seeing an orthodontist.
Dr. Everett E. Heringer helps Bismarck, ND, families achieve straighter, healthier smiles with customized Invisalign® treatment.
The Benefits of Orthodontics
Cosmetic Benefits
The aesthetic benefits of orthodontics are obvious. In less than two years, most orthodontic patients are able to achieve beautifully straightened teeth and a more attractive smile. When you correct the crowding or gaps in your smile, you'll feel more confident, you'll smile more readily, and you'll be perceived as more friendly and approachable.
Healthier Teeth
Many patients who ask about orthodontics at our practice in Bismarck, ND, don't realize that straightening their teeth will help them take care of their teeth, but it's true. Straight teeth are easier to clean properly because it's easier for your toothbrush or floss to fit between the teeth. Also, when the teeth are in proper position, they are less prone to damage if you bite into something hard or receive an unexpected blow to the face.
Proper Jaw Function
When your teeth are misaligned, you begin to bite and chew in an improper manner. A misaligned bite (known as "malocclusion") puts strain on your jaw muscles. Over time, this improper motion can lead to TMJ disorder (characterized by clicking, popping, or locking of the jaw), chronic headaches, and other issues. By straightening your teeth with orthodontics, you can correct your misaligned bite and relieve the pressure on your jaw.
Delaying Treatment
Can Cause Oral Health Issues
Misaligned teeth are more likely to experience cavities and other health concerns. Here's what could happen if you choose to delay orthodontic treatment:
Oral Issues
Straighter teeth are easier to brush and floss, lowering your risk of cavities, tooth decay, gum disease, and other disorders.
Jaw Alignment
Left untreated, misalignment can put more pressure on your jaw, causing TMJ disorders. Headaches and pain in the neck and shoulders are common symptoms of a TMJ disorder.
Functional Problems
Conditions like overbites and underbites can cause uneven wear and tear on the teeth. Some patients experience difficulty pronouncing specific words. Misaligned teeth can also make chewing more difficult, potentially impacting your overall diet.
Ready to Straighten Your Smile?
Contact Us to Get Started
Dr. Heringer is one of the most well-regarded dentists in North Dakota. He is especially skilled in improving the appearance of his patients' smiles through cosmetic dentistry and orthodontics.
If you are interested in orthodontic treatment for yourself or your teenager, contact Heringer Dentistry in Bismarck, ND, today. We can schedule an orthodontic consultation, during which Dr. Heringer can let you know if you are suited for Invisalign or braces.
We Have Over 120 5-Star Google Reviews
Here's Just a Few of Them
Super great people that treat you like family and take great care of you every single time! Couldn't recommend them more.
View on Google
Dr. Heringer and his staff, do an outstanding job. The entire staff possesses compassion and extreme skill. I will never be looking for another dental office, I'm here to stay.
View on Google
Discreet Orthodontics
Straighten Your Smile with Invisalign
When you think of orthodontics, you might picture a mouth full of metal and rubber bands. While braces and other forms of traditional orthodontics are certainly effective, they are no longer your only option for straightening your smile. At our dental practice in Bismarck, ND, you can experience discreet, convenient, and comfortable orthodontics with Invisalign clear aligners.
Dr. Heringer is an experienced Invisalign provider who offers multiple forms of the treatment. In addition to classic Invisalign, he also offers Invisalign Express to his North Dakota patients. Plus, he is able to utilize Invisalign SmartForce attachments, which allow the clear aligners to work on more complex cases that used to require braces.
We offer Invisalign to patients from Bismarck, Mandan, and surrounding areas. Why is Invisalign treatment preferable to braces?
| | | |
| --- | --- | --- |
| | Invisalign | Braces |
| Appearance | Invisalign clear aligners are nearly impossible to detect when worn. | Braces are usually made of dark metals and are quite conspicuous. |
| Comfort | Aligners are made from smooth plastic and fit snugly over your teeth. You may experience mild temporary discomfort for a day or two when you switch to new aligner sets in the series. | The brackets and wires of braces can irritate your cheeks and gums. Plus, braces require periodic tightening which can cause discomfort. |
| Removability | Invisalign aligners are meant to be taken out for meals, brushing, and flossing. You won't have to make any adjustments to your diet or dental hygiene routine. | Braces are attached to your teeth and can't be removed until your treatment is complete. Because of this, you'll have to avoid certain foods and learn new methods of brushing and flossing. |
| Effectiveness | Invisalign is appropriate for mild to moderate cases of dental misalignment. Most cases are completed in 18 months or less. | Braces can be used to correct virtually any degree of dental misalignment. Cases are typically completed in 18 to 24 months. |
You're Never Too Old
For Orthodontia
When it comes to orthodontic treatment, most people think straightening a smile is only for older children and teenagers. However, adults too can receive orthodontic care. An adult seeking a removable, discreet option should ask Dr. Heringer about the benefits of Invisalign.
Although an orthodontist specializes in addressing severely misaligned teeth, visiting one is not necessary for patients with mild or moderate misalignment. With Invisalign, our dentist can align your teeth for a beautiful new smile.
During a consultation, our dentist can review your oral health and long-term goals, creating a personalized treatment plan that will transform your smile. Contact his Bismarck, ND, office online today to request a consultation or call him at:
Our Patient-Focused Care
Creates 5-Star Smiles
Great service and people here with expert knowledge. I highly recommend Heringer if you want the absolute best care. Thanks Dr. Heringer, and Chantal!
View on Google
All of the staff at Heringer Dentistry were all so extremely nice and very thorough with answering questions, and explaining what they were doing and what needed to be done. 10 outta 10, would recommend!
View on Google
An Orthodontics Timeline
What You Can Expect at Our Practice
Invisalign treatment is simple, discreet, and effective. While your exact treatment timeline depends on the state of your oral health and the severity of misalignment, below are the general steps each orthodontic patient can expect at our Bismarck, ND, practice.
Invisalign treatment only takes between 12 and 18 months to create stunning results.
Life After Treatment
Retainers Maintain Your New Smile
Once your orthodontic treatment is complete, Dr. Heringer will talk to you about the benefits of wearing a retainer. Most patients only have to wear retainers while they sleep. This will prevent your teeth from moving and protect your new smile. Many Invisalign patients are able to use their last set of aligners as retainers.
Take the First Step Toward a Stunning Smile
Contact Us to Request Your Consultation
Our practice can help you reach your oral health and aesthetic goals through orthodontic treatment. If you are looking for an even greater aesthetic upgrade, we also offer several cosmetic dentistry treatments to elevate your smile.
During your consultation, Dr. Heringer can discuss your goals and create a customized cosmetic dentistry treatment plan designed to meet them. From teeth whitening and veneers to complete smile makeovers, our expert team can create a picture-perfect smile.
It all starts with a visit to our Bismarck, ND, practice. Contact us to learn more about our options and request your consultation today.
We Give Bismarck a Reason to Smile
More 5-Star Reviews From Happy Patients
After what seemed like a lifetime of searching for my perfect smile, Dr. Heringer gave me just that and then some. After one consultation my husband and I were so impressed we both chose Heringer for all of our dental care. Dr. Heringer and his staff provide a level of care and knowledge unlike anything else... The Heringer team gave me my smile back and I couldn't be happier! I LOVE my Heringer smile!
View on Google
They say you can tell a lot about a person's character by how they treat others. Dr. Heringer is so kind and complimentary to his staff, it made me feel good just listening to them interact. Dr. Heringer and his entire staff are highly focused on the patient from the minute you walk into the reception area until you are walking out the door. I've never had a more positive experience in a dental chair!
View on Google
Enhance Your Results with Cosmetic Dentistry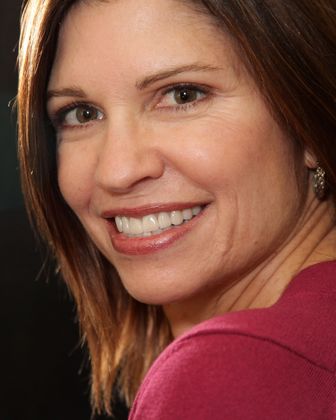 Do I need to see an orthodontist?
Orthodontists are specialists in moving teeth and correcting misaligned bites. However, some dentists, like Dr. Heringer, are just as qualified as orthodontists to oversee Invisalign treatment. If you or your teen have particularly complex malocclusion, then Dr. Heringer may refer you to a local orthodontist. But most likely, our dentist and his team in Bismarck, ND, can handle your case without the help of an orthodontist.
When can my child start orthodontic treatment?
Every child is different. Some kids may be ready for their first orthodontic appointment when they are as young as six years old, while others can wait until their teenage years. Generally speaking, you should make an orthodontic consultation for your child when their permanent teeth start to come in. As a family-friendly practice, Heringer Dentistry is a trusted destination for pediatric dentistry. We would be happy to take a look at your child's teeth and let you know if it's time to consider orthodontics.
Will I need to wear my retainer forever?
Short answer, yes. Your teeth are constantly moving, and your retainer prevents them from falling back into misalignment. We recommend always wearing a retainer while you sleep to ensure your smile stays straight for life. However, if mild shifting occurs years after treatment, we may be able to address it with veneers or dental bonding.
Will dental insurance cover orthodontics?
Many dental insurance plans will contribute to orthodontic treatment, but every plan and provider is different. Our team in Bismarck, ND, is happy to help you communicate with your insurance company so that we can maximize your benefits and make sure you pay as little out of pocket as possible.
"You walk into a homey office building. Check in with probably the friendliest receptionists in Bismarck. Sit comfortably in their "living room" while waiting. The dentistry staff and assistants help to make you comfortable, like you were a family member. Dr. Heringer is somewhat a perfectionist when it comes to your teeth and smile. That's the #1 reason I come here, why would you want anything less. I love this place."

Tammy Jones, 5-Star Google Review