Dental Damage Caused by Aggressive Tooth Brushing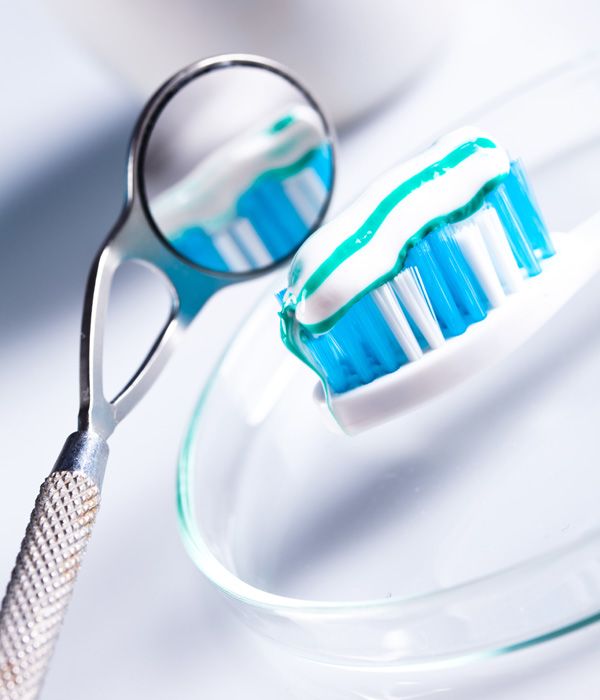 When patients are brushing their teeth, they have the best intentions of protecting tooth strength and maintaining good oral health. Unfortunately, if improper tooth brushing techniques are used, this oral habit can actually damage tooth enamel and increase the risk of dental complications.
At Heringer Dentistry, we want all our patients to enjoy a smile that is strong, healthy, and beautiful. If our experienced dental team sees signs of aggressive tooth brushing, we offer restorative dentistry treatment to rebuild tooth structure and protect the smile from further damage.
But repairing dental damage is not enough. To prevent dental damage from aggressive tooth brushing from recurring, our Bismarck, MD dentists will take the time to teach proper tooth brushing techniques and offer other general tips to protect the health of the teeth.
Risks of Aggressive Tooth Brushing
The teeth are comprised of multiple layers. The outermost layer of the teeth consists of enamel. Enamel is a hard, mineral substance. Enamel is durable enough to withstand the daily wear and tear of biting, chewing, and brushing. However, enamel will wear down over time, particularly if the teeth are exposed to excessive wear, as from aggressive tooth brushing. This can cause it to become prematurely worn or damaged. Once enamel is compromised, the risks of other oral health problems increase. Some dental complications that may develop if a patient has dental damage from aggressive tooth brushing include:
Advanced tooth decay
Root canal infection
Gum recession or gum disease
Treating Dental Damage
The best way to avoid serious dental complications associated with aggressive tooth brushing is to treat any dental damage as soon as possible. Our dentists offer a comprehensive range of restorative dentistry treatments so we can treat each patient as appropriate to their unique situation. Some treatments that may be beneficial to patients with dental damage or other oral health problems linked to aggressive tooth brushing include:
Dental fillings
Inlays and onlays
Dental crowns
Root canal therapy
Periodontal treatment
Preserving Tooth Strength
Tooth brushing and flossing are vital to the health and strength of the teeth and gums. To avoid dental damage, patients should be sure they are using proper oral hygiene techniques. In order to preserve tooth strength, patients should consider the following oral care tips:
Choose a toothbrush with soft bristles
Use gentle strokes when brushing the teeth
Avoid brushing for more than two minutes at a time, or more than three times a day
Always keep the toothbrush angled at 45 degrees
Move the toothbrush continually to avoid applying too much pressure to the same spot
Schedule an Appointment
The experienced dental team at Heringer Dentistry offers a comprehensive range of general, restorative, and cosmetic dentistry services that allow our patients to maintain the health and beauty of their smiles. If you are interested in learning more about our services, schedule an appointment with one of our skilled dentists at your earliest convenience.
Related to This